Offer of services
facade scaffolding around residential buildings, churches and towers
suspended scaffolding on steel industrial piperacks or for sanitation of concrete bridge structures
scaffolding in halls for structure ceiling constructions, etc.
industrial scaffolding around silos, reactors, pipes and smoke-stacks
scaffolding for pipelines insulations and other production facilities in industrial areas
suspended and supporting scaffolding
rolling scaffolding installation and renting
stands and stages assembling
special lighting towers assembling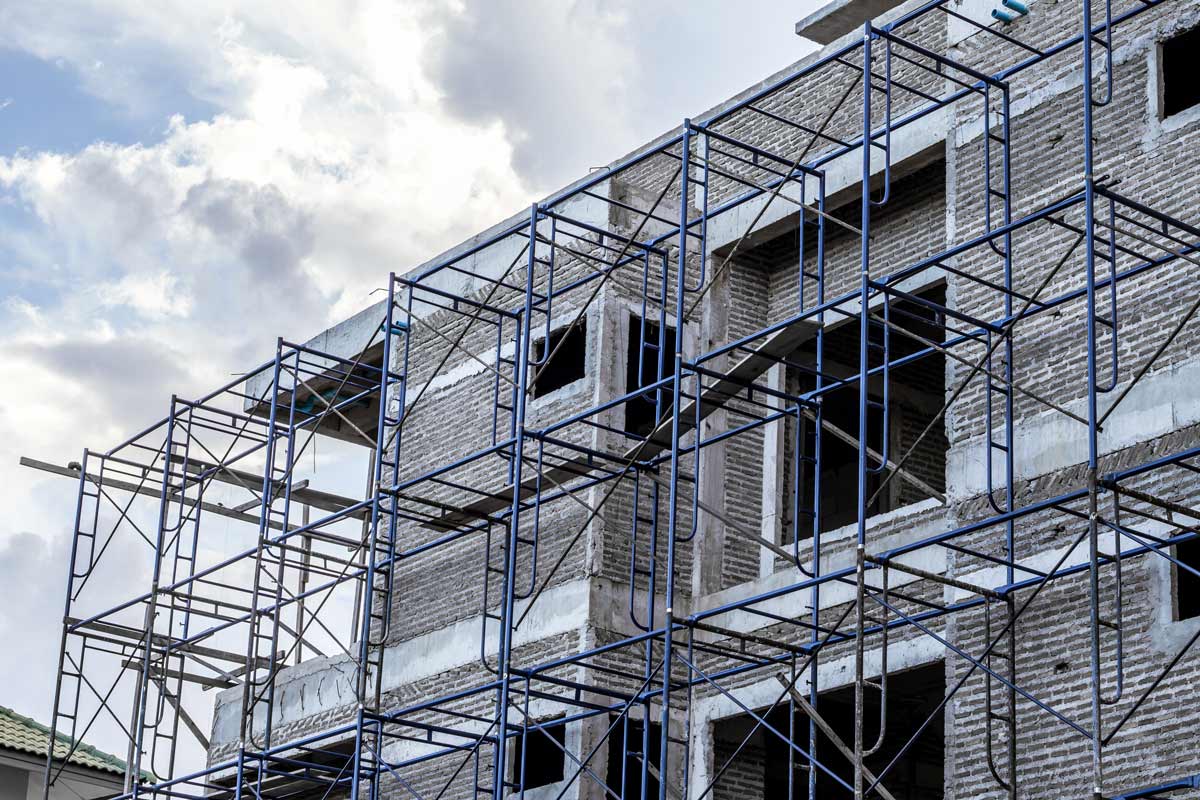 Capacity of company possibilities
50 sets of LEKO tubular scaffolding including flap material – 82.000m2
470.000 m3 of LAYHER ALLROUND component module scaffolding
38.000 m2 of LAYHER BLITZ component frame scaffolding
Rolling LAYHER scaffolding
Cargo transport equipment
2x MERCEDES ACTROS with hydraulic arm 18,0 t
3x MERCEDES ATEGO with hydraulic arm 12,0 t
1x RENAULT PREMIUM with hydraulic arm 18,0 t
1x RENAULT MIDLUM with hydraulic arm 10,0 t
3 x FIAT DUCATO 3,5 t
2x NISSAN CABSTAR 3,5 t
2 x HYUNDAI H1 Truck 3,5 t
1x MAZDA R2 3,5 t
2 x ZETOR 7711
2x Forklift 3,5 t
3x Forklift 3,2 t
2x fletbed for ZETOR 5,0 t
2x tandem trailer (10,0 t and 13,0 t)
Quality of provided services
Quality of provided services has been considered to be a very important factor since the company's set up. Consequently, in the year 2000, it was decided, after a long-term consultations with specialists (beyond considerable specifics of our activities), to initiate the formation and implementation of a quality control system, according to the ISO 9001:2000 standard.
The system implementation process was finished in 2001 in cooperation with the professional consulting company MBK Consulting s.r.o. Brno. The process proceeded on the March 21st, 2002 by TÜV CZ s.r.o. company implementation along with subsequent certification for following activities:
Assembly and dismantling of a technology steel scaffolding
Quality control system recertification in our company (according to ČSN EN ISO 9001:2001 standard, or nowadays ČSN EN ISO 9001:2009 standard) periodically takes place in three-year intervals.
Based on the last recertification audit from April 2014 was issued a CERTIFICATE ČSN EN ISO 9001:2009 (valid to 30. 4. 2017).